Lady Gaga is a gifted singer known for her bold sartorial choices. She is someone with immense grit and strength. Whether it is donning a meat dress, a bubble, an egg, beetle wings, an octopus, or a pyrotechnic bra (and other wild costumes you can think of), she does it all with elan. It doesn't stop there. Her shoes, makeup, hair, entrance…everything about her is fascinating. But on the flip side, her sober, haute-couture, and street style outfits tend to be ethereal and elegant. Let's take a look at some of her best looks and breathe in a little bit of Gaga!
1
Lady Gaga At Super Bowl 2018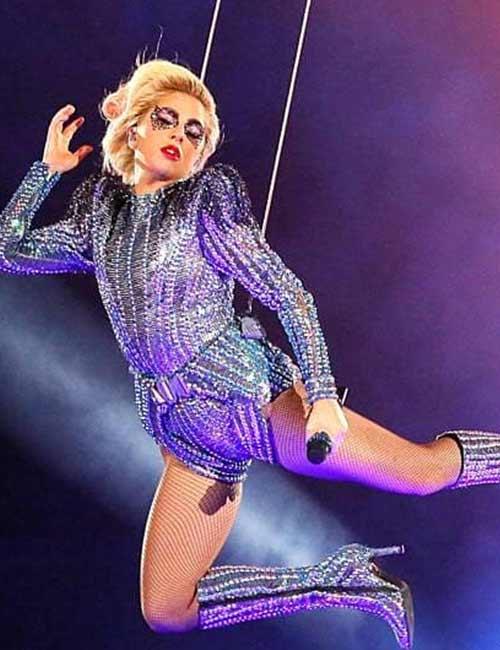 Lady Gaga kicked in at the halftime show wearing a Vera Wang outfit and rappelled down the arena in a sparkling Atelier Versace Swarovski studded bodysuit and matching boots. She then threw on a spiked jacket before changing into hot pants and a sculpted jacket designed by her good friend Donatella Versace.