Say what you want, but I'd choose a one-piece swimsuit over a bikini every single time in a hundred lifetimes. I know that was a tad bit dramatic. My point is, besides being incredibly stylish, they also magically make your rolls disappear and make it all look even. The good news is that they have been consistently trending over the last few seasons, and they are here to stay. Let's take a look at some of the best one-piece swimsuits this season. Take this deep dive, will you?
1
Nike High Neck One Piece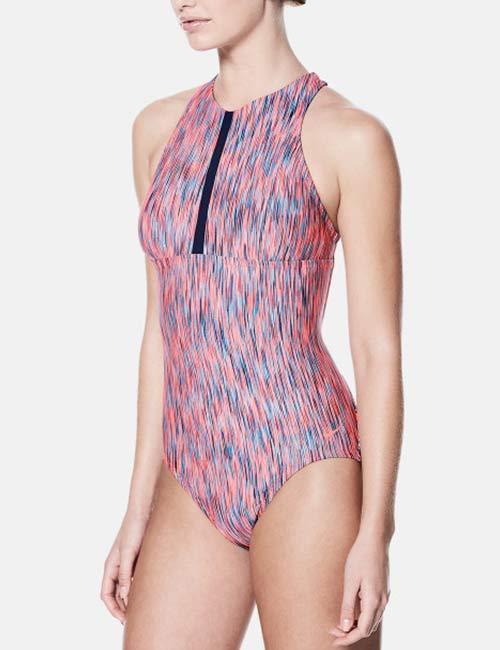 Do you like your swimsuits to give you as much coverage as possible? Do you lean towards an athletic style? If so, brands like Nike have pretty interesting choices for you. This one's a beautiful blend of comfort and style, without compromising on either. It works well for vacations as well as your regular swimming at the pool.